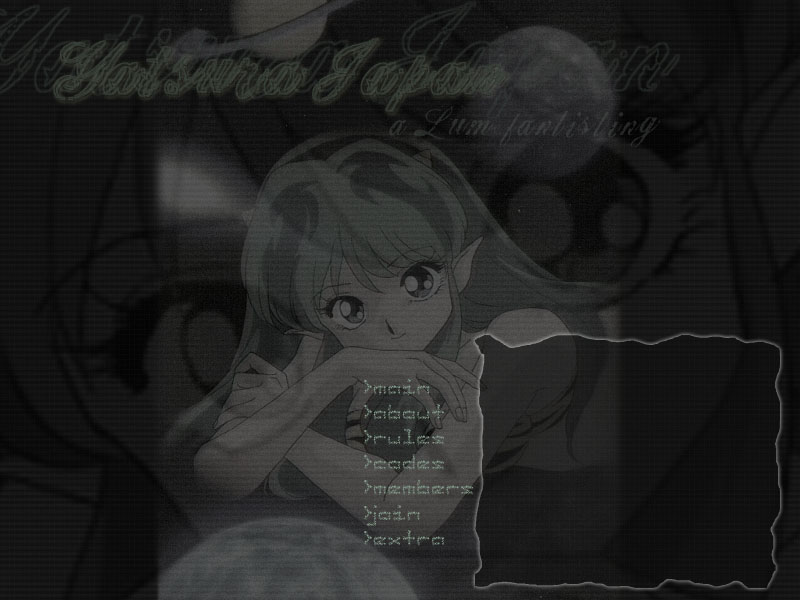 Rules
Just a few simple rules for joining my fanlisting.
1. You must like Lum (why else join?)
2. You don't have to have a website but if you do put one of my codes on it.
3. If you want a link to your site on mine you must have one of my codes up no more than a month after I add you. (If you e-mail me and tell me you're sorry. I'll probablly put it up if you have a code at that time. I belive in second chances.)
4. You must have a working e-mail address and give it to me to join. (Come on. It's not so hard. Just go to www.yahoo.com I mean it's FREE!)
5. Country, name/nickname, and e-mail address are all required feilds.
6. If your website has anything gross on it that I wouldn't want to visit such as henti, discusting fanfiction ect. I will not put up a link.